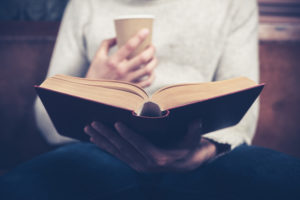 One of the programs that Doctor Randy Davis works with on a consistent basis is the Carson Scholars Fund. The Carson Scholars Fund was started by Dr. Ben Carson, a colleague of Dr. Davis, and it provides funding for students who have exemplified the highest of standards in school and in life. Students in grade schools and high schools across the country can be nominated by their schools and potentially earn a scholarship. In total, every student who wins receives a $1,000 scholarship, and they can be nominated again until they graduate from the 11th grade.
One student who received a Carson scholarship exemplified the character of the type of student who becomes a Carson Scholar when that student decided to donate half of the money to the George Washington Carver Center for Arts and Technology's literary arts prime. The money went towards funding the program that allows students to self-publish their novels as part of their senior project. They must submit a written proposal of the novel first and present their work. This year, a student's novel was so well-received, it won the fourth annual CODE's Burt Award for Caribbean Literature.
This award honors Caribbean authors who have written a novel for young adults. The award comes with a $10,000 cash prize and the printing of thousands of copies of the winner's book, which will then be distributed to local libraries and bookstores. Doctor Randy Davis is proud not only of the fine literary talent that comes out of Baltimore but also how the Carson Scholars Program has benefited people in many different situations.  If you know someone who would make a good Carson Scholar, you can visit www.carsonscholars.org to learn more about the program and how to apply.